NB: The subscription code will be sent by email after receipt of payment
!!! Refunds are not allowed if the code is activated
Where we can not resell it after use !!!
* Subscription delivery does not exceed 12H (in working hours)
* IPTV subscription requires a download speed greater than or equal to 400 Kb / s.
* The subscription and the availability of the chaneles are guaranteed by the supplier (BOXUHD just a seller of services).
Find your favorite channels on your Smart TV via the application "SS IPTV"
With the IPTV subscription no more receiver, just connect your smart TV to the internet.
Specially designed for Smart TV subscription SSIPTV is optimized in terms of image quality and the quality of streaming to fit with your smart TV regardless of its size without going through a receiver or other similar products, for a one-of-a-kind experience with HD graphic quality.
HOW TO UPLOAD PLAYLIST
To upload user playlist press Settings button of the main screen.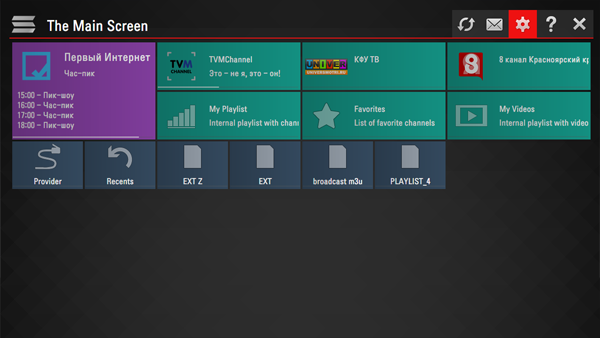 To upload playlist with non-permanent code go to General subsection of the app's settings and pres Get code button. Non-permanent code can be used only 24 hours (or till new code is generated)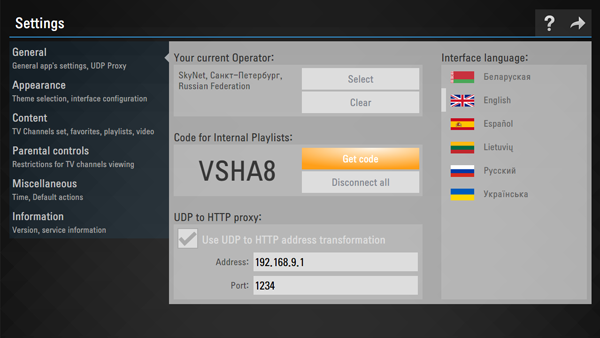 Enter received code here and press Add Device button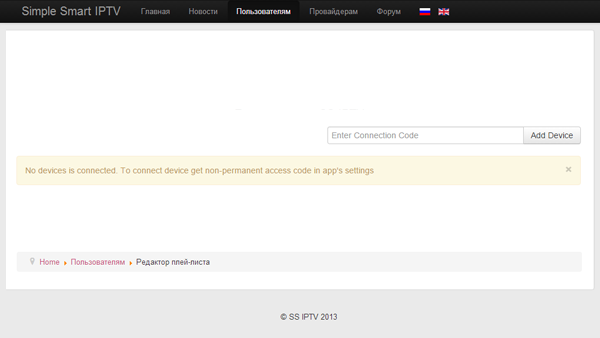 When connection was made select playlist file in your PC and upload it by pressing Save button
Internal playlist will be available thourgh tile My playlist on the Main Screen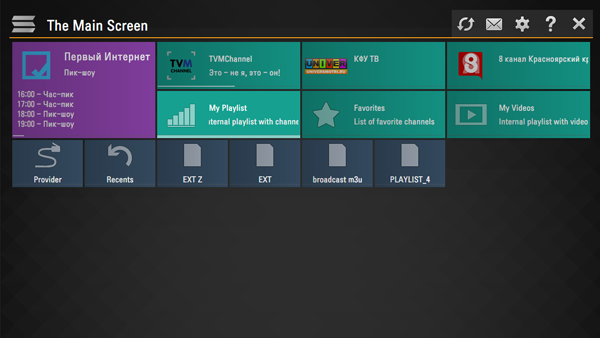 CAUTION: Never give non-permanent code to someone, they can use your current list.